releaz offers investors the opportunity to purchase properties at a discount to their appraised market values and to lease them to the previous owners.
The rental is for a minimum 5-year period at a pre-agreed annual rent, at owner's discretion, ranging from 4% to 6% on the cash proceeds.
Owners have the right to repurchase their properties with the 5-year period at pre-determined repurchase prices depending on the cash proceeds, the annual rent and the year of repurchase. Owners terminating the rental prior to the end of the 5-year period or defaulting under their lease-back agreements, forfeit automatically their repurchase option.
The terms of the rental and the repurchase option are agreed upon at the time of the property acquisition and are included in releaz's notarial contracts thus providing legal protection to all transacting parties.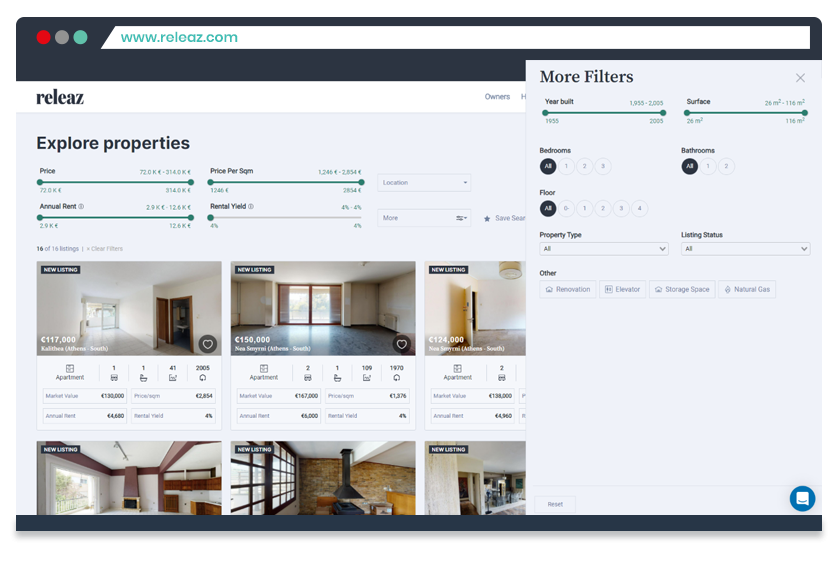 Use dynamic filtering to customize your search by price, rent, annual rental yield, location etc.
Save all your searches and sign-up for alerts based on your own investment criteria through your personalized dashboard
Review property specifications which include:
location, property type, construction year, condition and more
3-D tour, floorplans, photos
property report including valuation report, legal and technical reports
key financial metrics (IRR, MOIC)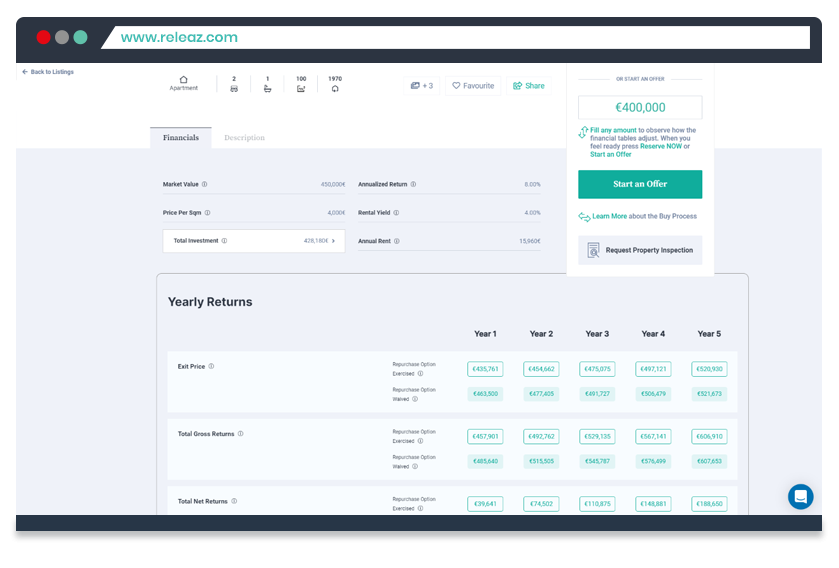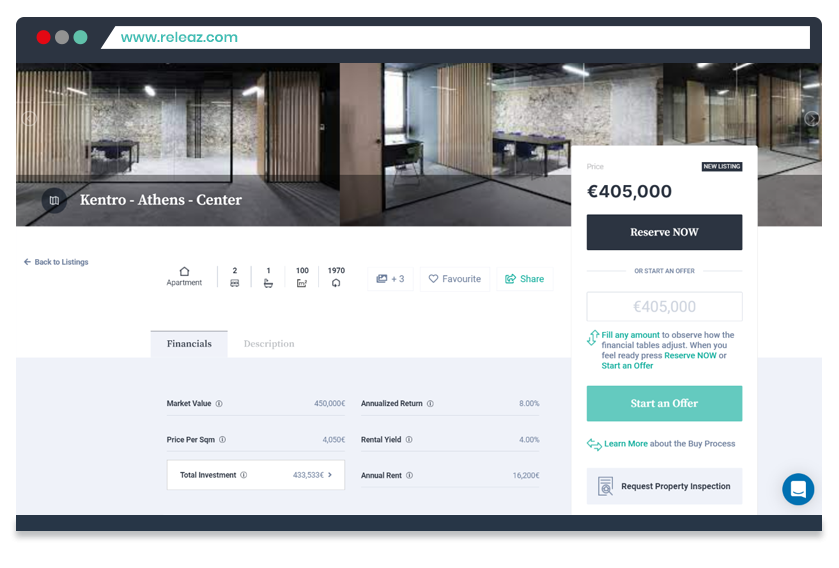 Reserve instantly the property at the listed price by paying the required down payment (2% (plus VAT) on the sales price).
Alternatively, you can make an offer at a lower price. The owner has 5 days to accept or decline your offer.
If your offer is accepted, you complete the checkout process by paying the required down payment (2% (plus VAT) on the sales price).
The property is marked as 'Reserved' until the completion of the transaction.
Following payment of the down payment, the releaz team brings you and the owner in contact so that you can start preparing the necessary documents for the completion of the transaction.
You can opt for the Closing Services, so that the releaz team can undertake all tasks on your behalf (i.e. negotiating final notarial contracts, registering the transfer with the Land Registry, arranging payment of transfer taxes etc.).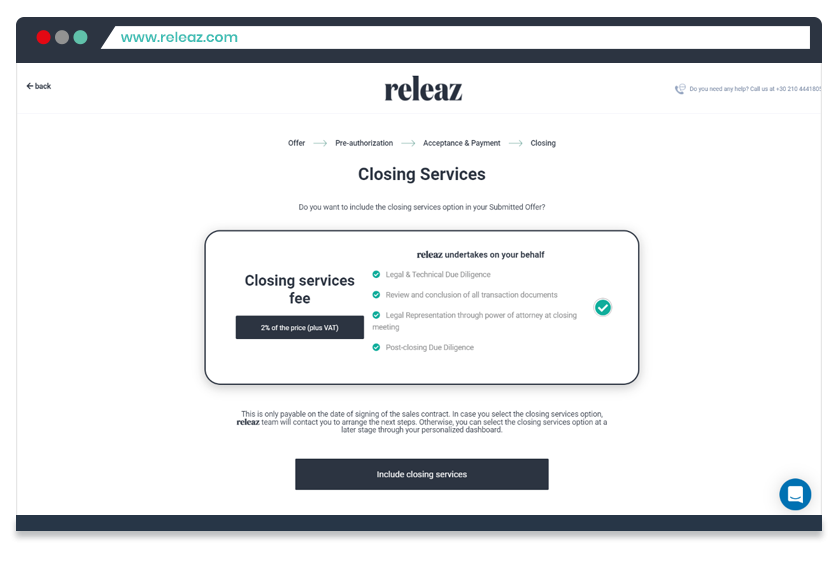 Fees
2%
plus VAT
is charged upon completion of the transaction
2%
plus VAT
is charged upon completion of the transaction in case investors opt for this service